In this edition of Round Table, we are joined by a variety of Heroes Lounge players to discuss the upcoming Western Clash
Hidderino: Make shift captain of the most rigged team in lounge Snipe City, currently mid/low-master player aiming higher as well as revered loudest moderator in lounge
Epixors:
Aaaaaughibbrgubugbugrguburgle
(editor translation, offlaner for Minion Genocide, former captain and now sub for Don Our Fedoras, occasional toxic streamer - Twitch/Twitter)
Rozmex: Czech ranged carry for Minion Genocide open division team, grandmaster player, 2x Heroes Lounge winner, sub for Snipe city in div2 and Valla one trick - Twitch/Twitter
Chelvin: Currently playing ranged flex for EPG Frozen in lounge and OD. many know him as the Overwatch one trick trying to show some different heroes these days Twitter
---
Thanks for joining all. Coming off the back of MSB, we saw a bunch of roster changes. Have any of those changes to the teams surprised you in how they performed this season, whether it be under or over performing?
Hidderino: The most obvious surprise is of course leftovers making it to clash over Fnatic. with mopsio they seem to have really found their stride this split with some really great performances vs the higher end teams, Team Expert (method) seems to be back as well with benny finally on a role he can play again which will be exciting to see since this roster made it to 3rd/4th at blizzcon last year. liquids rosterswaps seem to have had a very positive effect on them as well with arcaner now on ranged again and nurok on support which has been very impressive to watch nurok do very well on support even though he only just swapped. in NA i think TS might be able to upset after psalm left because ViN is looking very good however i feel that octalysis is better now than before, but I don't think they're good enough to beat many if any teams here at the clash.
Roxmex: As Hidde said Leftovers surprised a lot. Big surprise was also granit them getting 6th place, defeating zealots and monkeys was huge for them and almost even getting win over liquid, looks like full German comms and getting talented ranged player memekraft was huge upgrade. Zealots going 0-7 was also surprised but them doing worse was kind of expected in my opinion, they downgraded on main tank role and losing adrd wasn't great as well.
In NA it was surprising how close Endemic was to qualifying for western clash, since their roster swaps made them swap roles with Udall to support from ranged and Kure back to melee from ranged. I expected their roster to do well in long run, but they managed to do this well already now. LFM esports also surprised by getting on 6th place Fury looks to have great impact on the roster, recently their support Aware left so I hope they get good replacement and keep doing well.
Chelvin: Overall, I would say leftovers surprised me the most with Mopsio stepping in as their main tank. early in the season it looked a bit sloppy, but they came back strong with convincing wins over MM and Granit. Also, a very big surprise was Zealots ending 0-7 this phase losing adrd might have been too much on them will have to see how they are going to comeback from this. as for Tempo they have been doing surprisingly well after losing Psalm, Vin has been doing a great job filling in for his position they might be doing really well at western clash
Hidderino: Yeah granit has also been a giant surprise one that I'm really happy with I really like what that team so far has brought to the table with memekraft and raidbawz
---
What do you think about NA's chances? Could we see one of them making the Grand Finals?
Hidderino: If any NA team makes it anywhere close to the grand finals it will be heroeshearth esports, I have serious doubts the others will do as well
Rozmex: I think the best chance has HHE but even them i see only making it to 3rd-4th place.
Epixors: With psalm leaving, a lot of the brain in NA has disappeared from the top team, which causes all the trickle down that happens in the scene to be worse. EU is bootcamping in NA though, and if the NA teams take away the right things from that practice, they have a reasonable chance to make it into the Grand Finals.
Chelvin: Like Rozmex already pointed out the only team with a decent chance of performing would be HHE
---
Do you have any dark horses you think might shock people? Perhaps not by winning the entire, but doing better than expected?
Chelvin: I would say Method could upset a lot of the teams going into western clash. with the old Team Expert roster together Badbenny being able to show what he is capable off at the tank position. expect a lot from method going into this
Hidderino: I think LE could upset if they do what zealots did last time
Rozmex: Team liquid with arcaner are looking really strong and might compete with dig in my opinion.
Epixors: With the way the bracket is, I think Team Liquid probably has the best chance for a solid underdog story.
---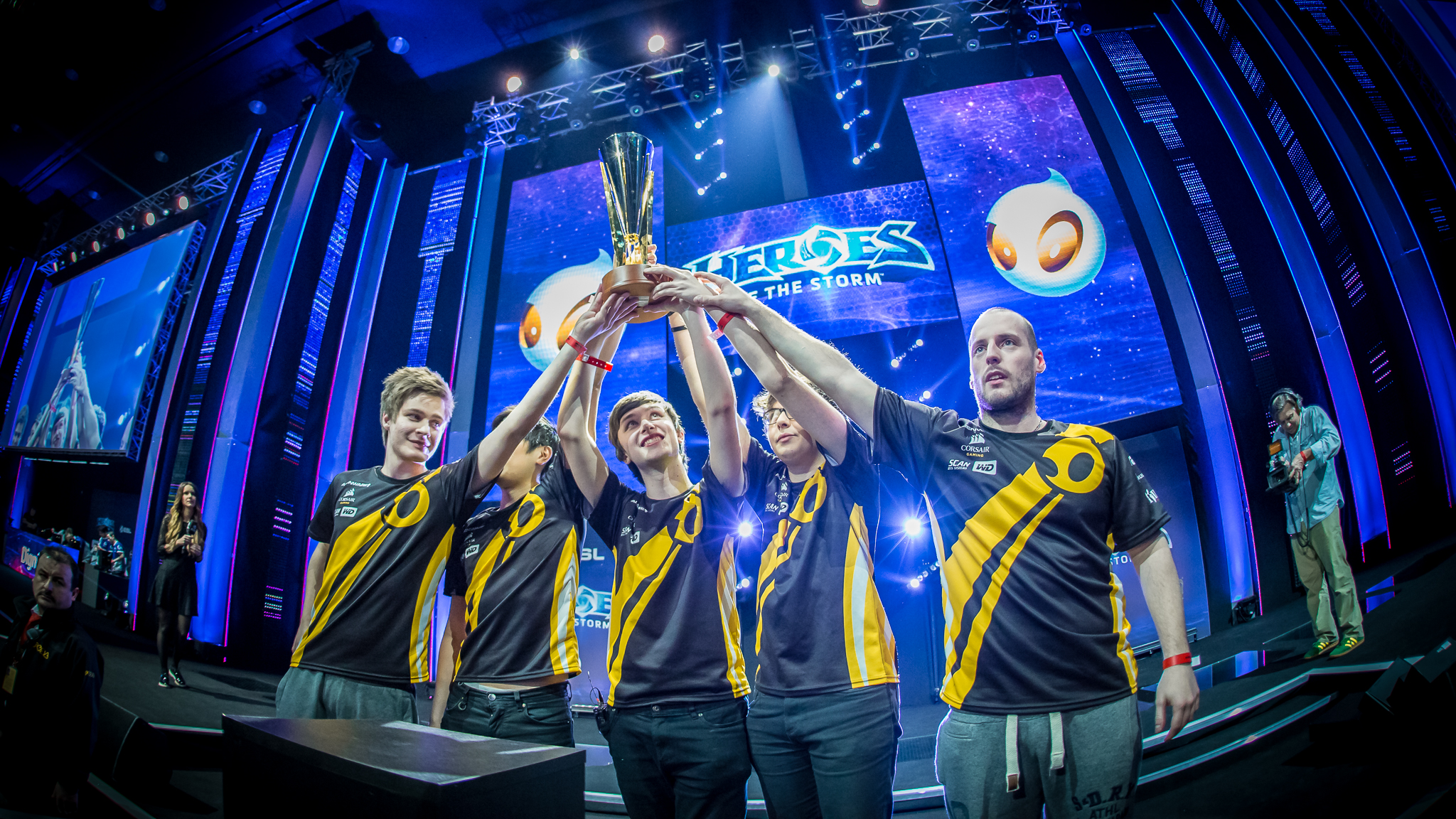 Can Dig repeat their success of 2017's Western Clash?
---
A lot of people have basically declared this as a forgone conclusion, with Dig winning it easily. Do you agree with that sentiment? If not, who do you think will win? Or who will give them their biggest challenge?
Rozmex: I disagree that it will be easy for dignitas, both Team Liquid and Method will give them hard time in my opinion. It's still likely that dignitas will take it but not as easy as people think.
Hidderino: DIG will win, easily I'm not sure as this method will most likely not go out to two NA teams and liquid is looking strong too. Outside of those 2 I think HHE will have a decent shot if they can draft things DIG didn't account for or stuff that might catch them off-guard, but generally I don't believe any team is good enough to beat DIG in a Bo5
Epixors: Expecting DIG to win it but would be surprised if we don't get at least a decent showing out of the EU teams and HHE.
Chelvin: Don't see anyone else than DIG winning this, do expect the likes of TL and Method putting up a fight against it though
---
OK and finally, what is going to be the Grand Final, and what will the score be?
Rozmex: Dig vs Liquid 4-2
Hidderino: DIG v METH 4-2
#GETMETH
Chelvin: Dig vs Met 4-3
Epixors: DIG vs HHE 4-2
---
As always, thanks for reading! If you have any feedback about this or any other blog content we do here at Heroes Lounge, please drop me a PM on Discord!