On both Saturday and Sunday evening the most ambitious teams will battle it out for the very first spots in Division S. For this they need to either win the tournament or gather those precious points which can secure them a spot as well. Support the competing teams by donating to the crowdfunded prize pool via Matcherino.
---
EU:
Schedule:
Saturday from 7PM CET / 1PM EST / 10AM PT
Sunday from 8PM CET / 2PM EST / 11AM PT
---
Bracket snapshot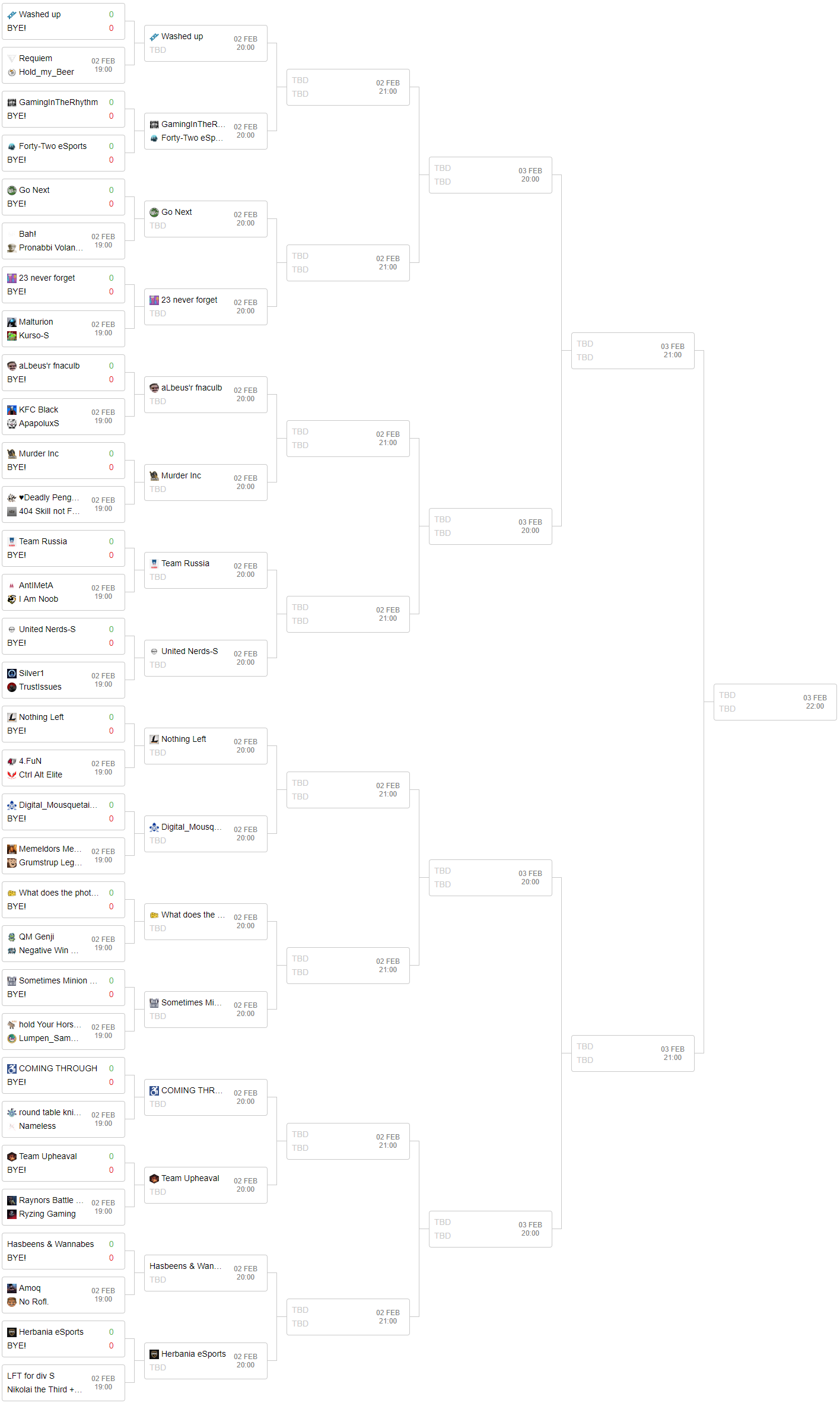 We also have a bracket prediction contest going on (no prizes, just for fun!) so check it out here!
---
NA
Schedule:
7PM EST / 4PM PT / 1AM CET.
8PM EST / 5PM PT / 2AM CET
---
Bracket snapshot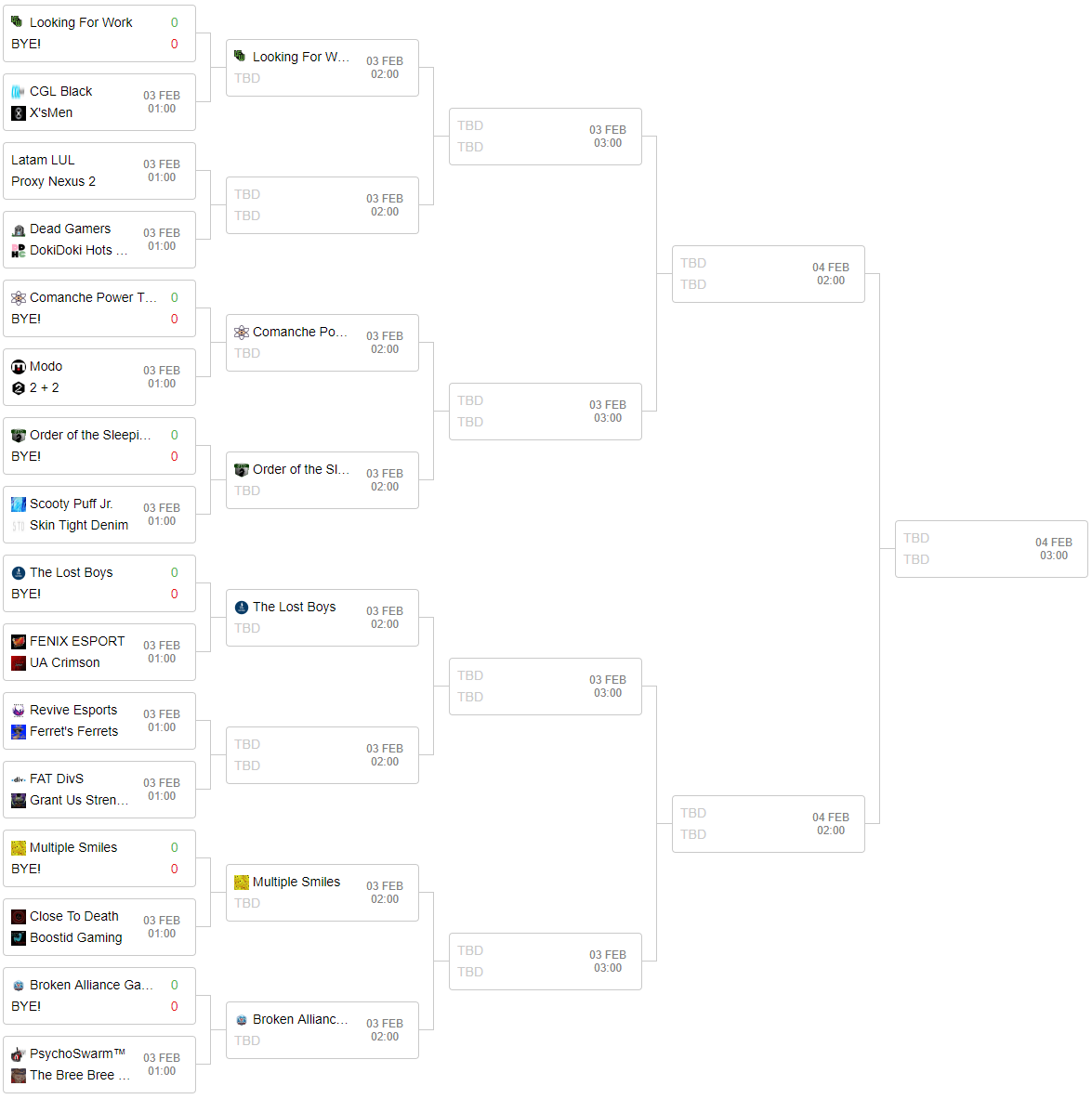 And we also have an NA bracket prediction contest! Check it out here (once again, just for fun, no prizes!)