Hello everyone,
As both EU and NA seasons are still in full flight, we are putting out a call for new staff members. Our volunteers the amateur seasons, as well as our Division S staff, work hard and tirelessly to make sure we deliver on the experience possible. However, to keep realizing this for the upcoming seasons, as well as a super secret new plan we're working on that may or may not include single lane maps. We are looking for extra hands to make it happen.
All positions in Heroes Lounge are voluntary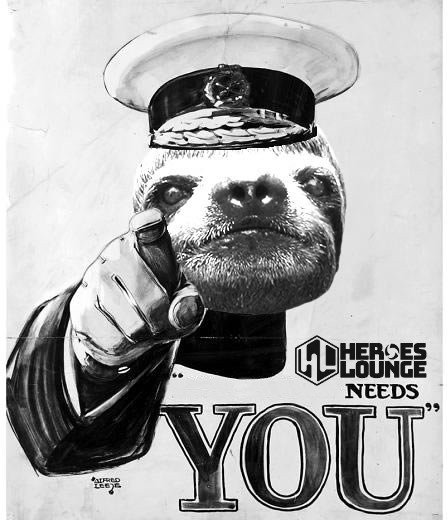 Currently open positions:
---
Content manager - Content team
Head of the content team, a creative lead who'll work together with the board to create more content featuring both our amateur leagues as well as division S. As content manager you will create new initiatives, work with and manage content creators to bring these ideas to fruition and are responsible for maintaining the content team.
---
Casting manager - Casting team
The leader of the casting team, responsible for improving stream coverage of the over 1000 incredible Heroes Lounge matches played every season, working together with the board. As Casting Manager, you'll help recruit new casters and guide them into casting in Heroes Lounge, and ensure all our casts meet the required standards, as well as bringing your own ideas and initiatives for how to make our streaming the best it can be.
---
Division Experts - Content team
Can you represent your division? Can you provide either analytical input or fun and colourful insights? Then you could be our division expert. For several content-related projects, including our end of the season drawshow, we're looking for division experts. You will work with authors, appear on shows or share your division knowledge with other content creators. Of course, this can also be combined with being a content creator yourself.
---
During our seasons, both in Division S and in the amateur scene we see some amazing plays, fun moments and catching stories. As video editor, you'll work together with the content manager to produce several projects per season.
---
Interviewing Division S players, writing up a status of the divisions, conducting a round table on a new hero or map. You name it, you can join in existing series or create something new. Your article will then be featured on the Heroes Lounge website.
---
You show the world the kind of matches are being played in Heroes Lounge. You can do this on your own twitch channel, or use the Heroes Lounge one. Create your own unique content with these matches. Shine during our end of season playoffs! All language casters are welcome, casting on the Heroes Lounge channel will be limited to English casters.
---
As a moderator, you are responsible for a good experience for all teams participating in Heroes Lounge. You answer questions, help with issues and are the first line of contact for any player. You are an active member of the discord community and will uphold the rules so we can continue to have this amazing community. You will also be involved in the decision making regarding the competition/ruling which will require fair, non-partial judgement.
---
General Supporting staff - All teams
Grunt work, in short. For all departments, we're looking for people who can help out with some general support. Some grunt work to allow others to work more effectively. Tasks could include creating a list with VoD videos, skimming through clips on our twitch channel, message people about announcements etc. You'll work directly with management to help out where needed.
---
For the offseason we're busy working on a super secret new plan we're working on that may or may not include single lane maps, we're looking for extra hands to make it happen. For this project we're looking for additional:
Video editors

Casters

Writers

Moderators
If you are interested in working for this project please let us know in your application.
---
---
Do you think you can help Heroes Lounge in a way that is not listed here? Don't be afraid to apply and tell us exactly what you want to do for Lounge!