Heroes of the Storm, the way it's supposed to be played - Khaldor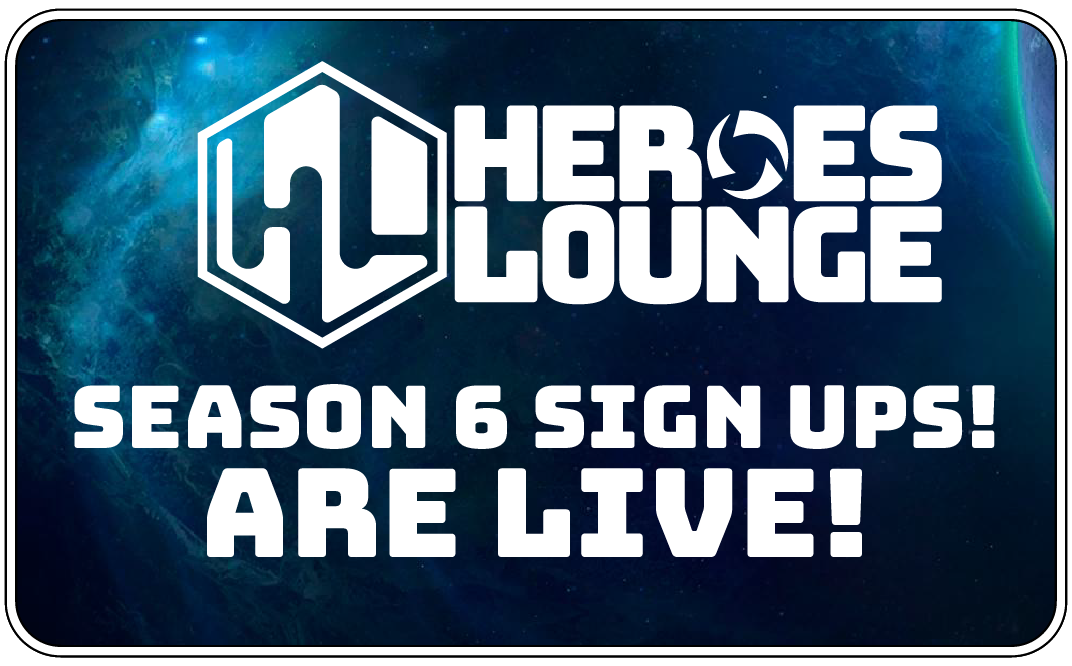 That's right Stitches, we're back for our 6th Season! The largest Heroes of the Storm amateur league in the world is opening sign ups today!
---
Season 5
Season 5 saw our biggest, most successful season yet. After changes to our matchmaking we also saw the fairest, most competitive season to date, with not a single team finishing the season unbeaten, and Season 6 promises to be even better.
---
Season 6
Regardless of ability, from Bronze to GM, whether you have a full team, a partial team, or want to sign up as a Free Agent, everyone is welcome. If you are interested just head on over to https://heroeslounge.gg and sign up. Last season over 170 participated, and we hope to make season 6 the biggest one yet!
If your team has already competed in a previous season, just open up "Manage Team" on your left menu bar, and click the button for your participation.
Sign ups will be open until February 25th at midnight before the season officially starts on March 12th.
If you have any questions at all, don't hesitate to ask, and feel free to head on over to our discord for discussions, nice people, and of course Endless. Sloth. Memes. You can also check out our fancy FAQ.
Hope to see you there in Season 6!
New Player? Sign up now!
You can sign up as a team or as individuals here (clarification: all members of the team have to sign up individually and you can later create a team). If you're an individual interested in getting involved in season 6, you can start finding a team either by checking out if teams are looking for players on the website or checking out our Discord. Could not find a team? Worry not! Players signed up for season 6 who have no managed to join a team will be assigned into free agent teams automatically, which will aim to group you with players in similar situation closest to your skill set. This automation comes to you courtesy of our very own hamster rig squad.
Have a group of friends but not a full team? Don't worry, you can also recruit players in our discord. Teams that don't have a full roster will be given the same treatment as individuals , where we will assign you a free agent. So rest assured that you will always manage to get 5 players in your team.
Discord
is a vital part in our communication with players, make sure to check it out.
Be sure to check out rule set for more information.
Teams signing up for new season
New & existing teams who are interested in taking part the new season can can go to their manage team page, then click on the season 6 checkbox and update participation.

Once you've clicked on the update participation button, you're officially signed up for season 6! We welcome you to join us for more meme time, sloth emotes and Petman spams.
---