We are now starting round 8 and there is not long to go until we know who will be competing in our prestigious playoffs, teams will be scrapping over valuable wins at this stage where even a single map can make the difference between qualifying or not.
---
First up this week we have Pocket Toads who have been competing in Lounge as early as Season 4, only missing a couple of seasons since. So far this season they are sitting at 3 wins from 7 matches, they bounced back well by responding to 3 early defeats with 3 victories of their own before falling to Hard for Deckard in Round 7. The Toads have played 36 different heroes so far including a D.Va pick in Round 4 which ended in a loss.
We featured their opponents Team snOr back in Round 1 where they to a 2-1 defeat against now inactive team Gravity is just a social Convention. They have made the step up to Division 1 quite well after winning the Legendary Cup last season and are also sitting at 3 wins out of 7. Valla is their hero of choice so far with 8 picks and a 62.5% winrate. Perhaps partially attributed to recent buffs, Abathur has brought them success in recent matches with a perfect winrate over 3 games.
Scheduled for 12 Feb 2020 20:00 CET
---
Team Heart have had a very good season so far since moving up from Division 3 and at the time of writing are sitting at 4 wins from 6 matches, still yet to play their Round 7 tie. We previewed their Round 5 victory against Complex and they went on to record another win after that, putting them in a good place to qualify for the playoffs if they can find success in these upcoming matches. One of their most picked heroes is the increasingly popular mage Chromie who has 5 wins from the 6 times they have picked her. Mal'ganis is another successful hero for them with 3 wins from 3.
New roster Band of Brewers are led by EU League Manager Transparent who knows all about success at this level from winning the Legendary Cup back in Season 9 with 4B1B. They are currently on 5 wins from 7 and sitting in 4th position, a couple of wins would confirm their place in the playoffs. Kael'thas has been firing them to victory so far with a 100% winrate over 5 games, the Skeleton King Leoric having an identical record over 4 games. They have some sneaky picks that they haven't shown more than once in Kel'thuzad and Xul who have both won the solitary match they were drafted in, certainly something to be wary of for anyone who comes up against them.
Scheduled for 16 Feb 2020 20:00 CET
---
We last mentioned houseoffail in Round 4 when they went on to defeat Triggered Newbies (click here to see the VOD of the match casted by Dentro and Samu). Now their record is 4 wins from 6 as they went on to lose the two following matchups, but there are still plenty of wins up for grabs as they hope to propel themselves more securely into the playoff positions. A comfort pick for them so far has been Greymane who we have seen 7 times with a 71.43% winrate. Mephisto has been a dominant hero for them with a perfect record over 4 games.
On the other side of this matchup is Oni Chan's who have been in Lounge since Season 8 and who qualified for the knockout stage of the Legendary Cup last season while they were in Division 2. So far they are sitting at 3 wins from 6 games, they unfortunately missed out on a Round 6 match due to an administrative error but there is still time for them to pickup the victories needed to qualify for the Cup once again. Johanna is their most favoured hero so far, with a 62.5% success rate over 8 games, with no respect being shown to them just yet as nobody has banned her against them. The spicy pick for them is Samuro who has appeared twice winning one and losing the other, but still something that teams have to be aware of if the map suits him.
---
First up in Division 4 is A - Team (although not verified, it is not believed that this roster features any members of the actual A-Team) who have joined Lounge this season and are made up mostly new players but two are former members of the fellow Division 4 team who they beat earlier this season Giborim (wouldn't that of been an interesting match to cover in this blog!). Currently they sit at 3 wins from 7 and they will likely need a perfect record in their remaining matches if they hope to be in with a chance of Epic Cup qualification, but that is certainly not impossible. Qhira has been a focal point of their drafting so far and has brought them success with a 66.67% winrate in 6 games, and being banned out 6 times against them!
Facing them is Kubota Yellow Sox who have the exact same record as them so far, so this is a match that will end the playoff hopes of one of these two teams. Kubota finished 6th in Division 7 last season before narrowly missing out on getting through the group stage of the Rare Cup due to inferior map score. Their favourite hero in Season 11 has been Anduin who has won 3 of the 6 times he has been called to heal them. Medivh is certainly a hero who can be highly influential in games and has appeared twice with a 50% winrate, he is most definitely a pick to be wary of for their opponents.
---
Here we have two teams teetering on the edge of the playoff places, Oopsie Daisy being ahead of 500ms in 8th position by virtue of a better map score. Both sides have a fantastic chance to qualify for the Epic Cup and this match will put one team into a more comfortable position with the other having to look over their shoulder.
500ms stormed to victory in the Rare Cup last season despite finishing 2nd in Division 7. Their reward was a promotion to Division 5 where they have impressed so far with 4 wins from 7 matches, losing only to teams who have had more experience at this level than them. They are undefeated with 3 of their more commonly picked heroes of Valla who we have seen 5 times, aswell as Auriel and Yrel who have both been drafted 4 times. These are certainly some heroes that their opponents need to be wary of if let through the banning phase. If this team manages to qualify for the Epic Cup you can certainly not write them off as another superb Cup run could well be on the cards.
Their opponents Oopsie Daisy have really kicked on since we saw them featured in #RIGGED back in round 4, they managed to secure two victories either side of a free win before stumbling to a defeat against Turtle Team last round. Their most picked heroes are Leoric and Johanna who have winrates of 80% and 60% respectively over 5 games. In Round 4 they picked up Ragnaros with his superior heroic choice and managed to win, can they ride the Lava Wave to victory once more here? Time will tell.
Scheduled for 09 Feb 2020 21:00 CET - Cast live by Yosh over at https://www.twitch.tv/yosh1tailz
---
First up is Run into towers who are a new roster who are captained by long time Lounger bust3r and have a sprinkling of experience throughout their roster. You can see a report of their last match against Protect Ya Nexus here. With 4 wins from 7 matches a win here would put them in a strong position going into their final matches to qualify for the Rare Cup. Perhaps the most standout hero amongst their most played is Orphea who has appeared 5 times with a 60% winrate, attracting 4 bans in response.
Their opponents CoB Randomly Assembled if you can't guess are part of the CoB community are currently in their second season in Division 6. Last season they finished towards the bottom of the standings with 4 wins, but have achieved 3 so far in Season 11 and have 3 games to go which puts them in with a late shout of squeezing into the playoffs places if they can win all of them. Li Ming sits at the top of their most picked heroes where she has been drafted 7 times and has returned a 42.86% winrate.
Scheduled for 08 Feb 2020 22:00 CET - Cast live by Yosh over at https://www.twitch.tv/yosh1tailz
---
The Pizpirets are a completely fresh roster of sloths who haven't competed with us before this season, welcome to Lounge! After a smashing start where they won their first 3 matches, they have unfortunately fallen to 4 consecutive defeats to halt their momentum. A Rare Cup spot is quite possibly in reach but they must start here and turn their fortunes around as there is no more room for faltering. The hero most people fear this team playing is Mal'ganis, who has won 3 matches out of 4 but has been banned out an astonishing 9 times. Greymane is the hero they have turned to the most with 6 picks and a 50% winrate.
Their opponents ShadowSlayerZ were featured in Round 6 when they defeated InPanic in a 2-0 series. They feature 2 players of the short lived free agent team
FAT#10 - S5 from (believe it or not) Season 5. Similar to their opponents they have won 3 matches so far, but have a superior map score which could be very important come the end of the season. Sonya stands atop their most picked hero list with 8 matches and a 62.5% success rate. They have played quite a variety of heroes with 33 in total, and the most banned hero against them in Fenix despite them only winning 1 match with him out of 4.
---
Thank you for reading, make sure to keep an eye our in the #stream channel of our Discord for any upcoming casts. Scheduled times mentioned are subject to change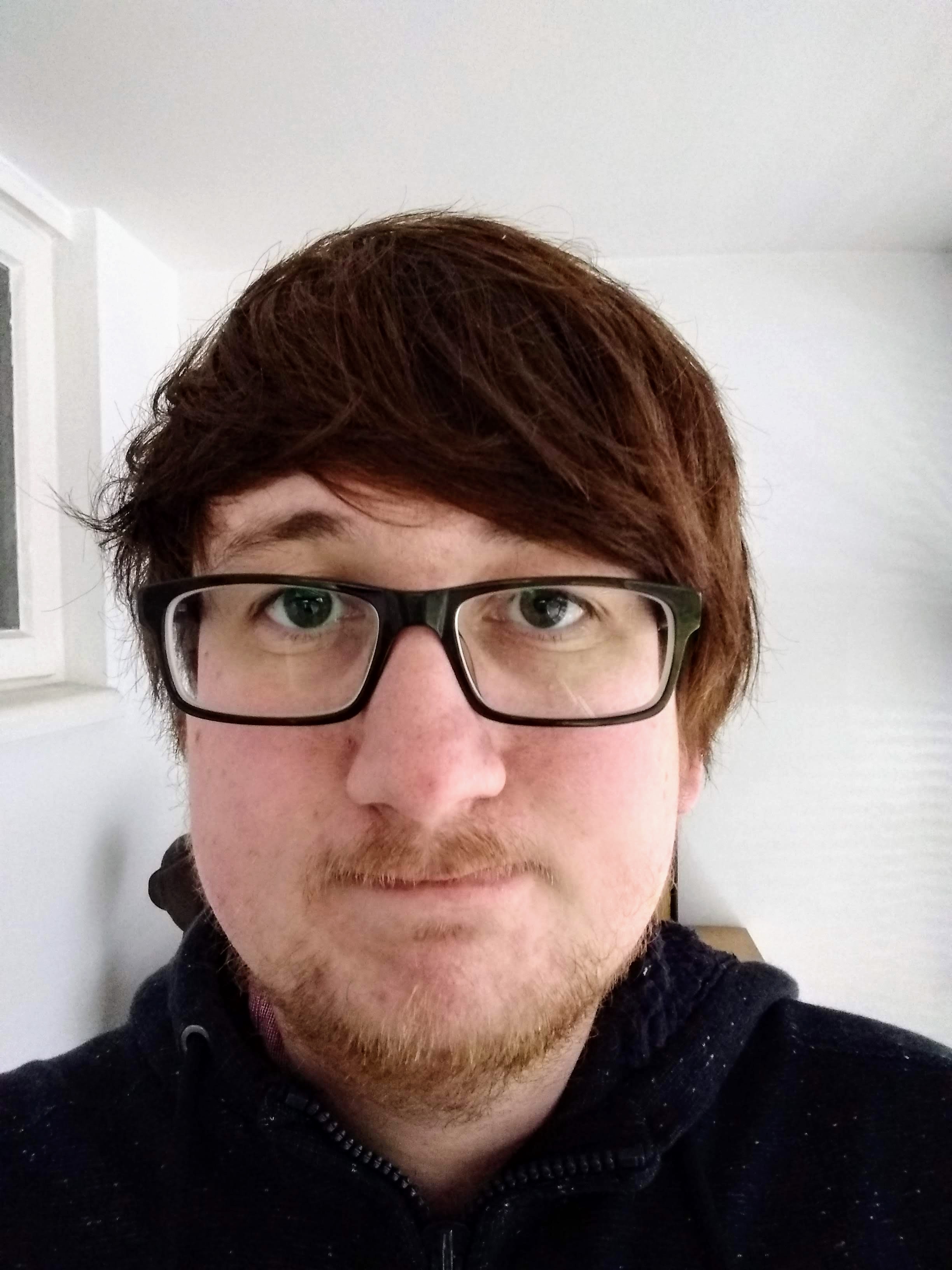 Written by Poppin
Heroes Lounge Content Manager, Moderator and captain of EU Division 4 team AFK For Cocoa.