After an exciting season of the highest level Heroes of the Storm play across EU and NA, we have finally reached the Division S Playoffs.
The playoffs will take place on Saturday the 13th and Sunday the 14th of July for EU starting at 1:00pm CEST and Saturday the 20th and Sunday the 21st for NA starting 10:00am PST. Check out the previously linked brackets for all the starting times.
The top 6 teams from the league play will compete in the Division S playoffs. With the top 4 teams seeded in the upper bracket, and teams 5 and 6 seeded in the lower bracket. The playoffs will have a seeded elimination format, with Bo5 matches and a Bo7 grand final.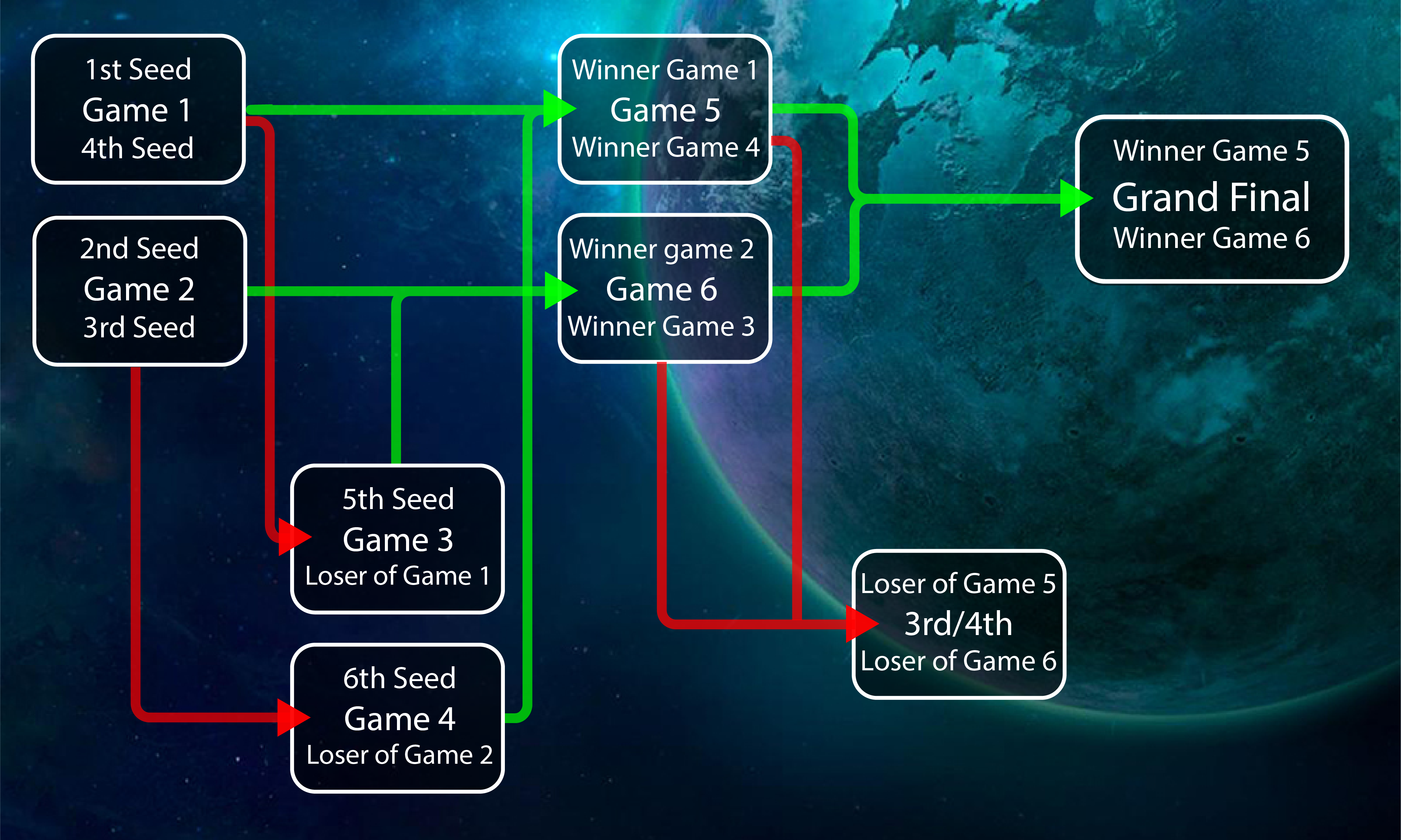 The EU playoffs can be viewed at the following channels
Khaldor www.twitch.tv/khaldor (English)
Malganyr http://www.twitch.tv/malganyr (French)
TazzDingo: http://www.twitch.tv/tazzdingo (German)
TheWiiQ https://www.twitch.tv/thewilq (Polish)
Noizen https://www.twitch.tv/noizen (Russian)
Let's take a quick look at the teams who will be competing
---
EU
Top of the table in EU Division S, Granit Gaming have had fantastic season. They made their way to the top in dominant fashion, having only lost 1 game in the regular season, to runners up Washed Up.
Early favourites Washed up had to settle for 2nd as they were pipped to pole position in Division S. They have good success with Rexxar, winning 7 times on the 9 occasions he was picked. They have also shown a preference for the often forgotten Dranei Yrel, popping up 9 times with a 55% win rate.
A respectable 3rd place finish for Nothing Left, as they played a total of 52 different heroes, a figure only matched in EU by Wind & Rain. Li Ming has teleported her way into their drafts a total of 25 times
Squeezing into 4th are Wind & Rain, who managed to avoid falling into the loser bracket due to Head to Head score against Team Russia. Showcasing the definition of a comfort pick, Wind & Rain have drafted the druid Malfurion 30 times this season.
Despite finishing 5th and falling into the loser bracket, Team Russia have shown they are a strong contender in Division S. They have shown they are capable of taking maps from the top teams but too often are unable to close out the series. They have picked up the newly reworked Chen once with great success, could we see more of him in these playoffs? Time will tell.
The final team in this seasons playoffs, also starting in the loser bracket. La French Team finished well clear of the bottom two teams but they trail behind the other playoff teams with only 21 map wins, almost half as many as 1st place Granit Gaming. Hanzo leads the picks for La French Team, using his natural agility to jump his way into their drafts 23 times.
---
NA
Top dogs Looking For Work have dominated this season, winning all 14 of their games. They have certainly kept it entertaining with a whopping 67 different heroes played, including a few cameos from fan favourites such as Murky, Cho'gall and Gazlowe.
This seasons runners up have had a strong season, performing well against most teams. They took Looking For Work all the way to a 5th map in both games against them but were unable to confirm a victory in either case. Their other loss both came against Celeb Gaming, although one of these was a forfeit.
Close To Death are "Five friends who just want to have fun", and hopefully they have had fun with an impressive 3rd place finish. They have shown they have a strong preference for Jaina by picking her up 23 times, and have utilised the newest hero in the Nexus, Anduin very well with 7 wins out of 9 picks.
Coming in 4th are Celeb gaming, who did well to win 8 of their 14 games. They managed to get meta heroes Ana and Maiev into their drafts 18 and 14 times respectively. Respect from me the writer as they including the amazing Li Li in their drafts twice, with a 50% win rate.
A respectable 50% win rate for Order of the Sleeping Dragon has earned them a place in the loser bracket of this seasons playoffs. Their 3 most played heroes are Sylvanas, Raynor and Lunara - whilst not quite off meta, they are not the usual heroes you would expect to be so highly played for a team.
Some interesting drafts for Team Good Guys got them the wins needed to qualify them for the playoffs, going in to the loser bracket. An unsuccessful appearance for both Nova and D.Va stand out in their choice of heroes.
---
That's all for now folks, make sure to tune in for some exciting Division S action!
If you are interested in joining hundreds of other players in the amateur scene and playing some organised Heroes of the Storm at your own skill level, we have the following signups still open
- EU Season 10: Signups close on the 14th of July
- NA ARAM League: Signups close on the 23rd of July
- NA Season 3: Signups close on the 4th of August
If you have any questions please feel free to ask in our Discord!