This week in Inside Lounge, we bring you an interview with the founder and Lounge Master of Heroes Lounge, Melee flex player for Division 4 team Kinky who some may know as Cosmic, but to us, he will always be, Petman!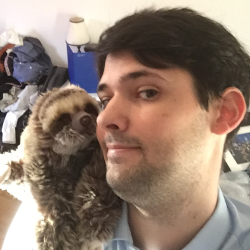 ---
Hi Cosmic, thank you for taking the time to do this interview. Firstly, can you tell our audience a little about yourself, and how you came to found Heroes Lounge.
Absolutely. Well, I'm 27, Swiss/British by nationality. English parents, but was born and raised in Switzerland. I initially grew up near Geneva before moving to Durham in the UK to complete my master's degree before moving to Zurich to do a PhD in Dark Matter physics. I'm currently a data scientist at Credit Suisse, and still living in Zurich.
I founded Heroes Lounge for a couple of reasons. One, because I really enjoyed HotS, but never thought I was getting the full experience of the game. I watched professional matches where the teams knew each other's strengths and weakness, they got to pick maps in which they had practiced strategies, and the communicated with each other to pull it off. I wanted to be able to experience that without actually having to be good at the game, and seeing leagues such as Chair League made me wish EU had something like it. Secondly, I was not in a good place mentally with my PhD, and wanted a small project outside of academia to keep me occupied. I had never made a website before, I knew nothing about HTML or CSS, and thought that this would be a great way to learn, even if nobody signed up for the league. Things didn't quite go as planned in that respect.
Heroes Lounge is now approaching the playoffs for it's 5th season, did you ever expect it to last this long? What were your initial expectations for Heroes Lounge?
Never. Even now, most people that work with me on Heroes Lounge can attest that I'm always skeptical that people will continue to sign up every season.
I had posted to reddit a while before setting up the website asking if anyone would be interested in an EU amateur league. The post received more or less one reply by someone who had tried, and had little success. As a result, I really wasn't expecting much.
For season 1 (I was initially going to call it season 0, but that never happened) I was genuinely thrilled when 6 or so teams signed up, as it meant it would fit the long format round robin format I was looking for. Then, when the sign ups closed with almost 60 teams, it was truly overwhelming. Khaldor wanted to support the idea, I had to make divisions, which meant figuring out how to make divisions. The size of the tournament took me completely by surprised, and I was not nearly prepared or experienced enough to cope with it.
The small side-project that was meant to get me out of a rut has now turned into a significant part of my life. I really did not see this coming at all.
Is there anything in the early days of creating Heroes Lounge that you look back on and regret how you did it? Would you change anything about how you started this all?
Wow, ok…That's a difficult question to answer. For me, it's hard to look back at a project that has exceeded all expectations and see what could have been done better.
If I'm being honest with myself, I think I could have, and still could do a lot more to secure reliable support from major companies involved in HotS. At the time I don't think I really saw how much of an impact Heroes Lounge would have on the amateur scene, and thus I didn't think we would be worthy of sponsorship. Today this has a lasting impact with the lack of prizes, and support I can give to the amazing volunteers who have put countless hours into making Heroes Lounge what it is today. It's a slow process, but I'm trying to improve in this respect.
I also think I could have had more presence on the discord server. Much of what I do to progress Heroes Lounge is done via email, and skype. Discord has been there to enjoy the endless sloth memes and coordinate the league itself. As a result, I think I missed a lot of the growth there from time to time, and I wish I could have been more involved in that. The community that has grown around Heroes Lounge is, for me, one of the most fantastic things about it, and I want to be more involved there.
Speaking of spending more time on discord, your face is well known through a series of "Petman" branded emotes. What can you tell us about the origins of the petman name, and how do you feel logging onto discord to see your face spinning around on it's own axis?
I was fortunate enough to only have access to discord via mobile when the spinning petman emote was born. As a result I see it mercifully sparingly at the moment. As for the term petman, and the emote, its taken a life of its own. I will say that the community took far too long to recognise the username of the initial Heroes Lounge post, so I feel as though I dodged a bullet for some time. Nowadays, logging in to find my face being spammed, and now spinning too is not something I think I will get used to. It's truly surreal to open up discord, and see a new monstrosity you have created (party petman being the latest in these endeavours). That being said, the face I was making was one of clear surprise and amazement by being at the HGC MSB, right next to Dread who was actually wearing a Heroes Lounge t-shirt (Robb, now's your chance, add the link to the store) . I won't forget that moment any time soon, and if the price for that is a the petman emote, I will gladly pay it.
---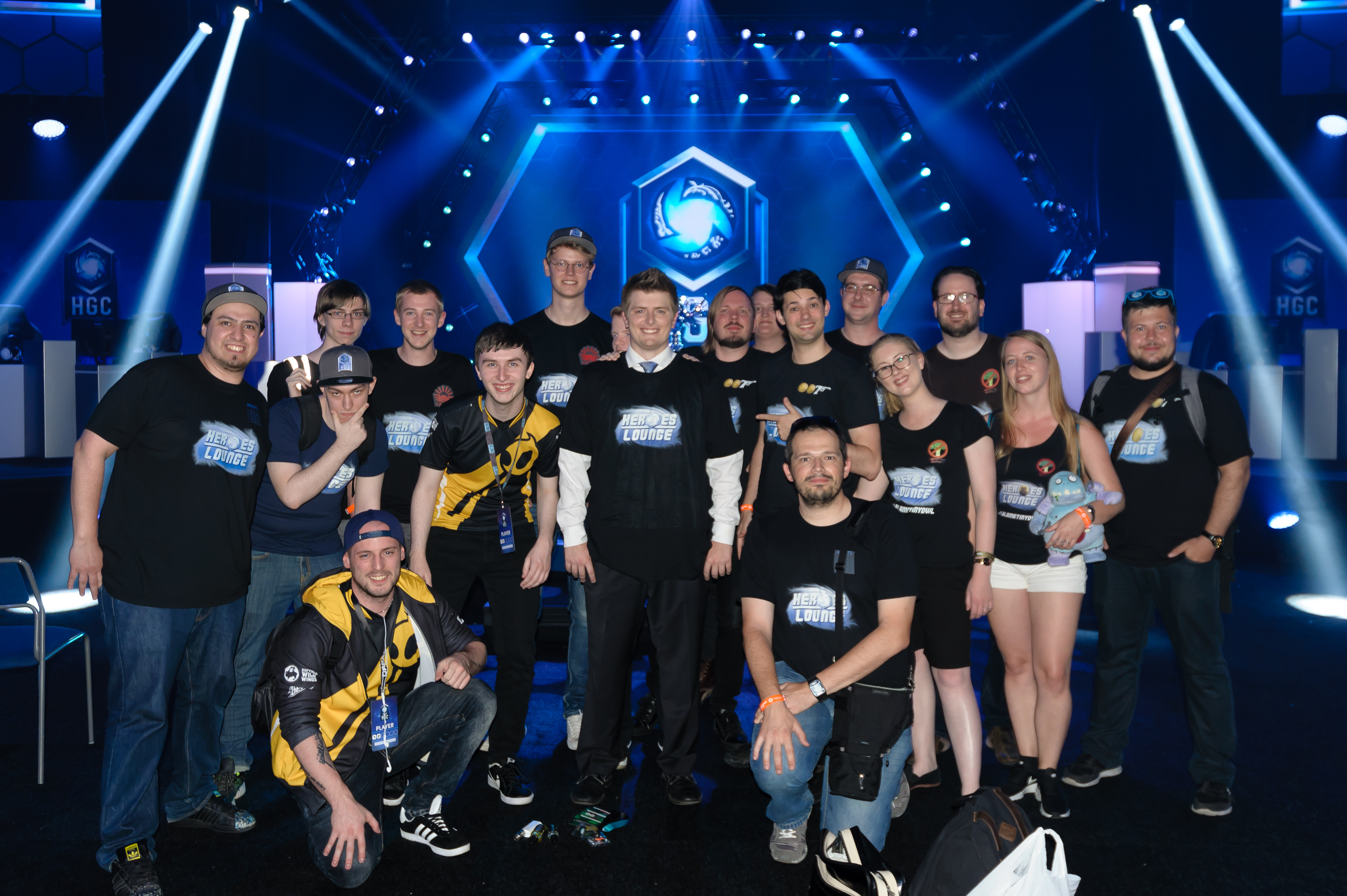 ---
Heroes Lounge is largest Amateur Heroes of the Storm league in Europe, probably the world in terms of number of players/teams. What are you goals for the future of Heroes Lounge, and are you ever looking to expand outside of Europe?
It's amazing how much Heroes Lounge has grown to be able to say that. I have a few goals I would like to see in the long term for Heroes Lounge. Where possible, I would like to see some tangible links with the HGC in order for teams to make the stepping stone from performing well in Heroes Lounge to the Open Division, and onwards. I would also love to see a live Heroes Lounge tournament one day. The latter of which I don't think is absolutely necessary to have, I just think it would be awesome to see.
A Heroes Lounge outside of Europe would be an amazing thing to see, and I would definitely like to make steps towards this if possible. For regions which already have existing league, such as NA, I think it's important to be able to not split the community, and to provide mutually beneficial environments. It's not easy by any means, but I would love to at least give it a go.
You recently completed your PhD in Dark Matter Physics which you did all whilst getting Heroes Lounge off the ground. Was it tough, balancing a PhD program (and later a full-time job) with what is effectively another full-time job in running Heroes Lounge?
While getting Heroes Lounge off the ground, it had its ups and downs. At first it was a side-project to distract me from my life as a PhD student. Things quickly grew out of hand, and Heroes Lounge ended up taking more, and more of my time. Towards the end of the PhD, and at the beginning of my new job, the amount of time Heroes Lounge required was far too much. Thankfully amazing people like yourself, and the Staff team have kindly taken the responsibility in my absence.
Although it's been difficult, Heroes Lounge has helped me through some really bad times, and I despite the work I wouldn't change it for anything.
As someone who is heavily involved in the Heroes of the Storm eSports scene, how do you feel about the state of Heroes of the Storm, both the game and the competitive scene?
If I have to be honest, I don't think the HotS eSports scene is in a good place at the moment. As a MOBA, I truly believe HotS is superior to almost all others from both the player and spectating perspective. Unfortunately, it arrived a little too late, and took even longer to get to a stage where it had the depth to compete with the big players. As a result, I think the player and viewer base has struggled a bit.
On the eSports side, I think the HGC was a great introduction, and something that was desperately needed. The Open Division is a great idea, but I still believe that Blizzard should place a lot more emphasis here. There is currently a chasm between the amateur/semi-pro teams and those in the HGC. Yes, there are teams which get to make it through the crucible, but these teams generally replace those that were desperately struggling to keep up in the first place. The current format is not a long-term solution for a healthy eSports scene, and instead will grow the gap between the amateur, and pro level. experience of playing in the HGC is unlike anything that can be obtained outside of it.
What I would really like to see is a dramatic change in the format, and support of the Open Division. A single elimination tournament every two weeks, I do not find is constructive to keeping the level of play high enough required to compete with the HGC. Furthermore, I hope to see Blizzard promoting the Open Division far more. It's not a positive experience, in my opinion, to have to go to an external website to sign up for a Blizzard supported tournament. Make the tournament more official, this includes showing casts on official channel, make the format more competitive, and promote it to the same level as the HGC. It currently feels like a secondary, minor tournament, but it's designed to make the next level of professional teams, and it should be look like it.
Outside of Heroes Lounge, what does Cosmic do for fun? Do you have any hobbies/interests outside of gaming?
I have a full time job, and Heroes Lounge to take care of, what are these hobbies you speak of? Honestly, though, it's only very recently that I have been at a state where I could begin to pick up a hobby again. Not sure what I will go for, but I might fancy picking up the drums again. I'm thinking it wouldn't be a bad idea to try this thing called exercise either. Any other suggestions?
---
---
Thanks once again for the time, did you have any shout outs you wanted to give?
Many. Frankly, the list is so long that I always feel bad that people will likely be left out. Heroes Lounge attributes its success to the fantastic work of a dedicated set of volunteers that I could never thank enough. Of course, a huge thanks to you Robb, TinyOwl, Quietman, Heartless, Rikki, Astraeus, Zalzdecay, Pittor, and the whole Staff team. There's also the amazing casters that keep the show running, Bayaz being a huge part of that. I massive thanks goes out to the patreon and twitch subscribers as well, the support from you guys has been overwhelming. Last be not least, to the community at Heroes Lounge, you guys have made an otherwise great league into an amazing place to hang out, meet new people, and discuss all things HotS related, or otherwise. Thank you guys!
---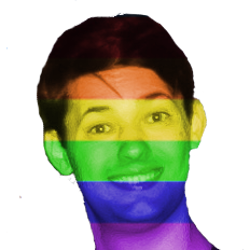 ---
This concludes our interview with Cosmic. Thanks to Cosmic for taking time to answer some questions, and to all of you readers supporting the Heroes Lounge blog. I hope to see you all again for our next Inside Lounge interview. Should you have any suggestions or criticism, you would like to share with us, you can always find us at the Heroes Lounge discord.