The sixth Heroes Lounge season has come to an end, and what an end it was. Both Cup and Championship finals going down to the absolute wire; pocket strategies; heartbreak; and of course, inevitable mistakes. We saw favourites fall, crowd favourites rise and fall, and at the end, two teams remained standing as the winners of the Cup and the Championship.
---
The Cup finals were the last huzzah for long-standing team N.E.W.T, who are now going to join the ranks of defunct teams. Getting in on a team dropping out, N.E.W.T. went for meme comps and had some surprising success for having basically zero warning. We also saw RememberTheName sneak into the Cup at the end of the regular season and then showing up in the final weekend. They channeled the power of the Lorenado to great success that saw them end in a very respectable fourth spot overall.
Third were Division 3 team and long-standing Lounge participants IX Kohorta, who have since renamed to Massive Anger Disorder. They started in the upper bracket as a group winner, got bumped down, took out N.E.W.T. and RememberTheName, and ended up falling short against their kryptonite in second place. Both their lost series were 2-1, though, and there was some very nice team fighting in those games. Well done, and we'll be seeing them in Division 2 next season.
Second place went to the Budgeville Bush Bashers, or any other combination of names judging by the casters' problems with the triple B. The top seed from Division 4, they showed the Lounge that execution matters in your comps as much as the comps themselves do. Led by an ETC one-trick: 24 picks and 17 bans against BBB, they were a force to be reckoned with. They showed up when things looked dire for them, and they proved themselves masters of the late-game in the final after winning a 32 minute game as their chaos-style comp of Azmodan, Tracer, and Kael'thas worked out.
LE GAG. Just… LE GAG. Division 5. Undefeated in games until the last round. The Cup group stages. Undefeated in series. The Cup final weekend. Undefeated in series. Nearly literally a perfect season results-wise, dropping a grand total of five games across sixteen series. Captain and treehouse inhabitant Møllefar - 26 out of 38 games on Malfurion - led the rampage. To say it was a dominant performance is an understatement, and their results in the Lounge struck fear into both opponents and the Lounge mods, who now have to decide what to do with this merry band. They are an incredibly worthy Cup winner, one that has proven once and for all that Division 5 is a real place, and that practice does pay off.
---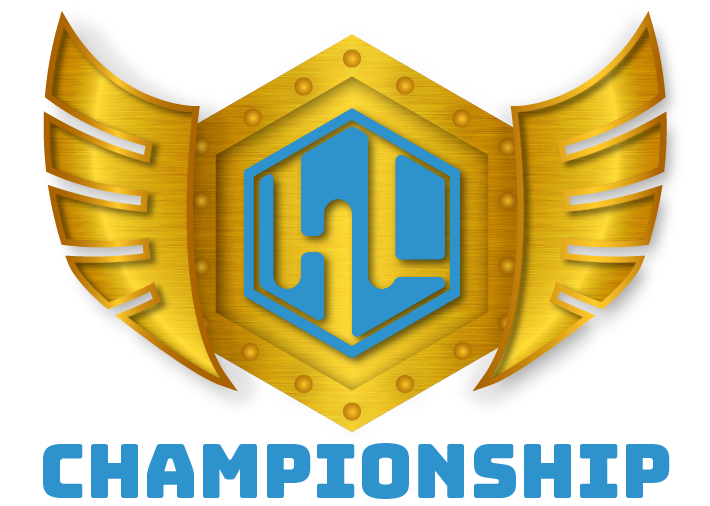 The Championship, meanwhile, featured a variety of memes and #productionvalue moments, not helped by Blizzard kindly providing us with a very specific bug. It also gave us a cat and Narsha doing an Elvis and leaving the room. Khaldor, Tetcher, and Cavalierguest ended up joining in on the fun that saw many great plays and Don Our Fedoras somehow rigging themselves into a tied 5th/6th spot. Thankfully, it's not higher, or I'd have to actually talk about them.
Chen Needs Nerfs came into this weekend with a desire for vengeance. They had lost to everyone in the upper bracket during the regular season, and they wanted to beat every last one of them in order to grab the title. The count stopped at two, sadly for them, leaving team captain Rozmex without his third Lounge title. Third place will have to suffice. However, they showed some very slick combos and had a run that should not be underestimated in length at twelve games over five series from the lower bracket. It must be said that they did achieve a 100 % WR on Chen, so perhaps they should have brought him out.
Second was the up-front favourite in Memeldor's Meme Machines. Ending in first dominantly in the regular season and coming into the grand finals with the Winner's Bracket advantage, they found themselves 2-0 down before they could blink, and in game 4 of the finals, they found themselves in a very familiar situation: down many core shots on Towers of Doom, facing lethal… They proceeded to pull a Dignitas, but unfortunately for them, it was a full Dignitas that ended with them losing the last game in the series.
The Season 6 winners and soon-to-be-owners of some of the highest quality plastics are SFD-Gaming, whose full name we must not reveal. Neither a loss versus MMM in the upper bracket final nor catapults being douches could stop them in the end as they won the grand finals with Meneldor, ironically, subbing in for them all weekend. They showed mental strength in not only dealing with the one who had sent them to the loser's bracket initially and by coming back in the face of a looming reverse sweep. Look for them in the upcoming Open Division.
---
At the end of this all, we at Heroes Lounge have one question for you, the reader, and one wish from us. The question is if you would take the time to fill in the end-of-season feedback survey, which consists of a bunch of questions and should take only a few minutes out of your day. Doing this will help us make Lounge even better. You can find the survey below this paragraph, or by clicking here. The wish, of course, is for you all to return for Season 7, which will start July 16th. Sign-ups close this Sunday, so be quick if you want to participate! Hopefully, we will see many of you back in the Lounge once the season starts, or when some of the offseason events happen. Until then, enjoy the summer and the endless sloth memes both!