Ladies and Gentlesloths, the time has come. Season 6 Playoffs are nearly here, and we've got all the hot details for you.
---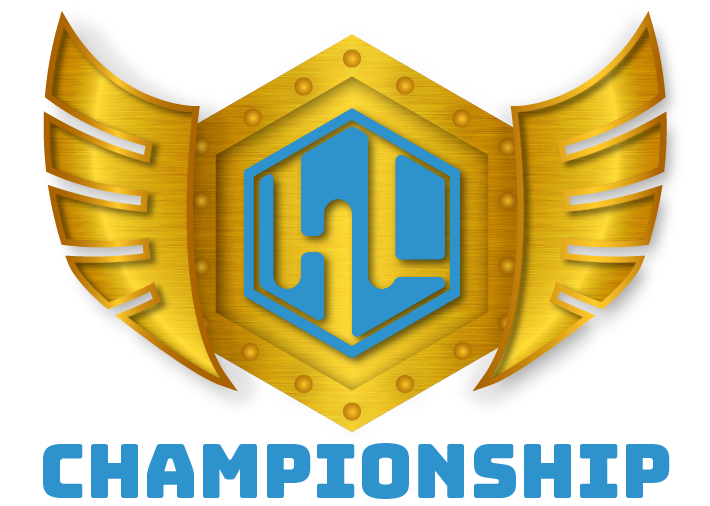 Heroes Lounge Championship
Teams in division 1 and 2 will have the opportunity to participate in the premier championship of Heroes Lounge.
The top 10 teams from division 1 and top 6 teams from division 2 will qualify for Heroes Lounge Championship.
Heroes Lounge Cup
Heroes Lounge cup will feature teams from division 3, 4 and 5.
The top 6 from division 3, top 5 from division 4 and top 5 from division 5 will qualify for this prestigious cup.
---
The Dates
Narsha and Cosmic return with some special guests from the community, on the 27th of May at 20:00 CEST. Tune in to Heroes Lounge Twitch to see who will be the "group of death", if Narsha can find his tiny balls and just what terrible jokes are lined up! We will also have giveaways running throughout the event, including exclusive Heroes Lounge merch, and some loot boxes courtesy of our friends at Blizzard!
One thing from the below dates you may notice, is the extra time we have given to the Championship Group Stage. This is due to a clash with Mid Season Brawl at Dreamhack, and as such we have had to delay the Championship Weekend for a week.
Most importantly as well, during the draw show we will be opening signups for season 7!!! Keep an eye out for a special blog post with full signup details coming very soon.
| | |
| --- | --- |
| 27/05/2018 20:00 CET | Playoff Draw & SEASON 7 SIGNUPS OPEN |
| 28/05/2018 - 08/06/2018 | Heroes Lounge Cup Group Stages |
| 28/05/2018 - 22/06/2018 | Heroes Lounge Championship Group Stages |
| 09/06/2018 - 10/06/2018 | Heroes Lounge Cup Finals |
| 23/06/2018 - 24/06/2018 | Heroes Lounge Championship Finals |
---
Format
We have kept the same format as last season, Bo3 group stages feeding into a seeded double elimination style bracket.
Groups
Teams will be drawn into four groups based on seeding (see below).
The draw will be streamed live on Twitch ! (May 27th)
Each team will take part in a Best of 3 round robin.
Scoring
The group stage format is now BO3. Winning teams will gain points, where losing teams don't.
Progression
1st placed teams from each group will advance to the upper bracket of the knockout, facing off against other 1st placed teams.
2nd and 3rd place teams will go to the lower bracket where they will have to fight for survival.
Finals / Knockout Phase
Teams coming from the upper bracket will have 2 lives, where losing a match will move them to the lower bracket. Teams in the lower bracket will only have a single life where they have to win every series to stay in the tournament.
All matches are best of 3 (BO3), except the grand finals where it is a best of 5 (BO5) with the team coming in from the winner's bracket having map pick before map bans are chosen and also gets first pick on the map; there will be no one game advantage. This is based upon a format suggested by James Baker, that we successfully trialed last season. Finals will run throughout the entire weekend and will be streamed on our lounge channels on Twitch.
Winner's bracket advantage for the grand finals will give them their choice of map and first pick priority before the map ban phase occurs.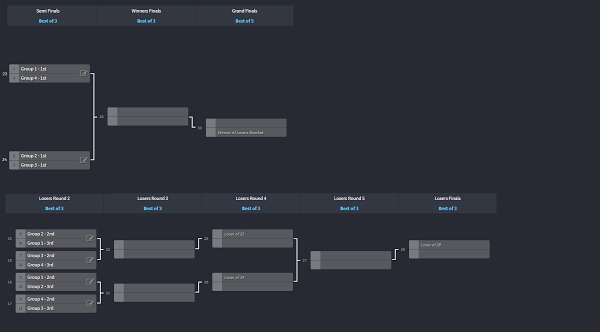 You can also check out all the playoff rule changes on our handy playoffs rules page. We hope to see you during the playoffs, cheering for your favorite Heroes Lounge teams!
---