The Season 7 Heroes Lounge Championship has come to an end, and after 15 weeks of competition we were treated to an excellent weekend of matches featuring the top teams from Divisions 1 & 2 . However, there would only be one winner.
---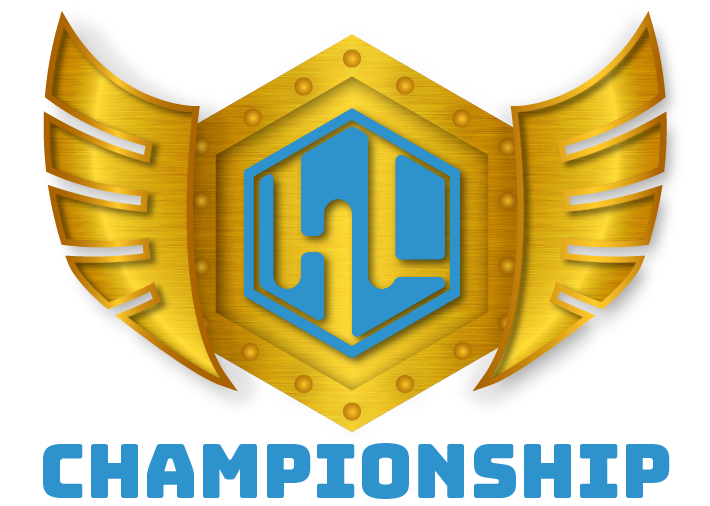 ---
This weekend saw the top 12 teams in Heroes Lounge take part in 2 days of exciting matches, all looking to crown 1 team as champion. The first day started with the battle of the grief teams, as Griefers on Safari lost to Lounge veterans Don our Fedoras in what was a highly anticipated matchup. However, the real story in the low bracket was the tale of 2 underdogs. Firstly Ryzing Gaming, who had finished 10th in Division 1 just managing to make it to the group stage had a great run, beating Toxic Mushrooms and OverPower before get the upset over The Magical Number Turtles, whom had just dropped down from the upper bracket losing to eventual finalists Memeldor's Meme Machines. Ready to face off with them was epikk, who whilst finishing 5th in Division 1, had quite the rough start to the tournament! They had close series vs Don our Fedoras and The Good Guys, who many had picked to win the entire thing. Epikk then had to face off against Ryzing Gaming, which epikk managed to win in a close 2-1 series.
In the upper bracket finals, we were gifted a rematch of last season's grand finals as MMM took on Project HIVE, which ended with a pretty one sided 2-0 victory for Project HIVE. MMM would then beat epikk 2-0 in the lower bracket final in another one sided affair, and the rematch of the rematch was set. MMM vs Project HIVE in the Grand Finals. The first 2 maps went pretty much the same as the previous 2, with Hive looking extremely dominant. After a much questioned Artanis pick by MMM on the third map Braxis Holdout. MMM did what they do best, and that is scrap. Chaotic team fight after team fight went in their favour, and suddenly they were 2-1 down, and momentum was on their side. Despite some hugely unlucky Imortal placements on BoE, they managed to claim map 4 to even up the series to 2-2. Fate (or rather, MMM rolling a die) then brought us to Sky Temple. Despite MMM being up 6 kills to 0, the xp and structures were pretty much identical for both teams, before a clutch pick on MMM's Tracer allowed Hive to take not 1, not 2 but all 3 of MMM's keeps and ultimately the series, and the Championship, crowning Project HIVE our Season 7 Championship winners.
---
---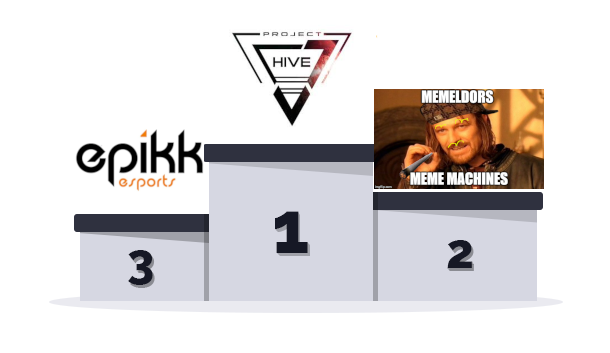 | | | |
| --- | --- | --- |
| 3rd Place: epikk | 1st Place: Project HIVE | 2nd Place: Memeldors Meme Machines |
---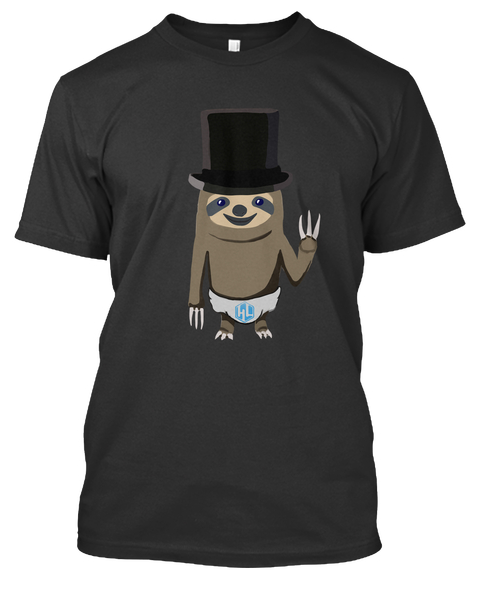 ---
We also ran a prediction contest for the Championship weekend's final day of games. In the end there was only one winner, and that was criss! They will soon be the proud owner of a Sloth Chibi Shirt designed by famous Lounge artist, ArosAL.
If you want to buy your own Sloth Chibi Shirt, you can check them out here!
---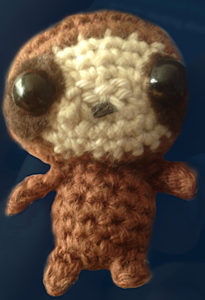 ---
There was also an MVP vote going on throughout the Championship weekend, after tallying the votes, the winner was Henn1ng, support player for Project HIVE ! They will win a crochet sloth made by Clairw. In addition, the people who voted for Henn1ng were entered into a draw for a 2nd crochet sloth, and the draw crowned bLaDe as the winning vote. Congratulations to all our winners!
---
For those wondering about the clip contest, we are currently going through the submissions, and we will announce the winner by the 25th of October! In addition to this, if you are looking for some HotS action to tide you over till next season, we have Educational Lounge live on channel 1 this upcoming Thursday 25th October, featuring none other than Quacknix!
In addition, on the 30th & 31st October, Halloween will be hosting the All Hallows Cup live from his channel, featuring some of the best amateur teams in Europe, including the top teams from the Heroes Lounge Championship!
And as if that wasn't enough, we also have the Double Trouble Tournament on Sunday 28th October, check out this handy blog post for more details!
---